There may be no tastier holiday than Thanksgiving—after all, it's a day entirely planned around a bountiful meal! For some people, however, it can also be stressful. There are travel plans to coordinate, family dynamics to navigate, and, for people with type 2 diabetes, the anxiety that may come with a meal loaded with carbohydrates and calories.
This year, as you head into Thanksgiving, we're here to help you navigate your plate if you don't have a hand in holiday cooking. The National Institute of Diabetes and Digestive Kidney Diseases (NIDDK) notes that, when it comes to weight control, the amount of food you eat is just as important as what kind of food you eat. So, we've created an illustration of some common Thanksgiving dishes and included their serving sizes, calories, carbohydrates, and sugars to give you a better idea of what you're eating before you eat it.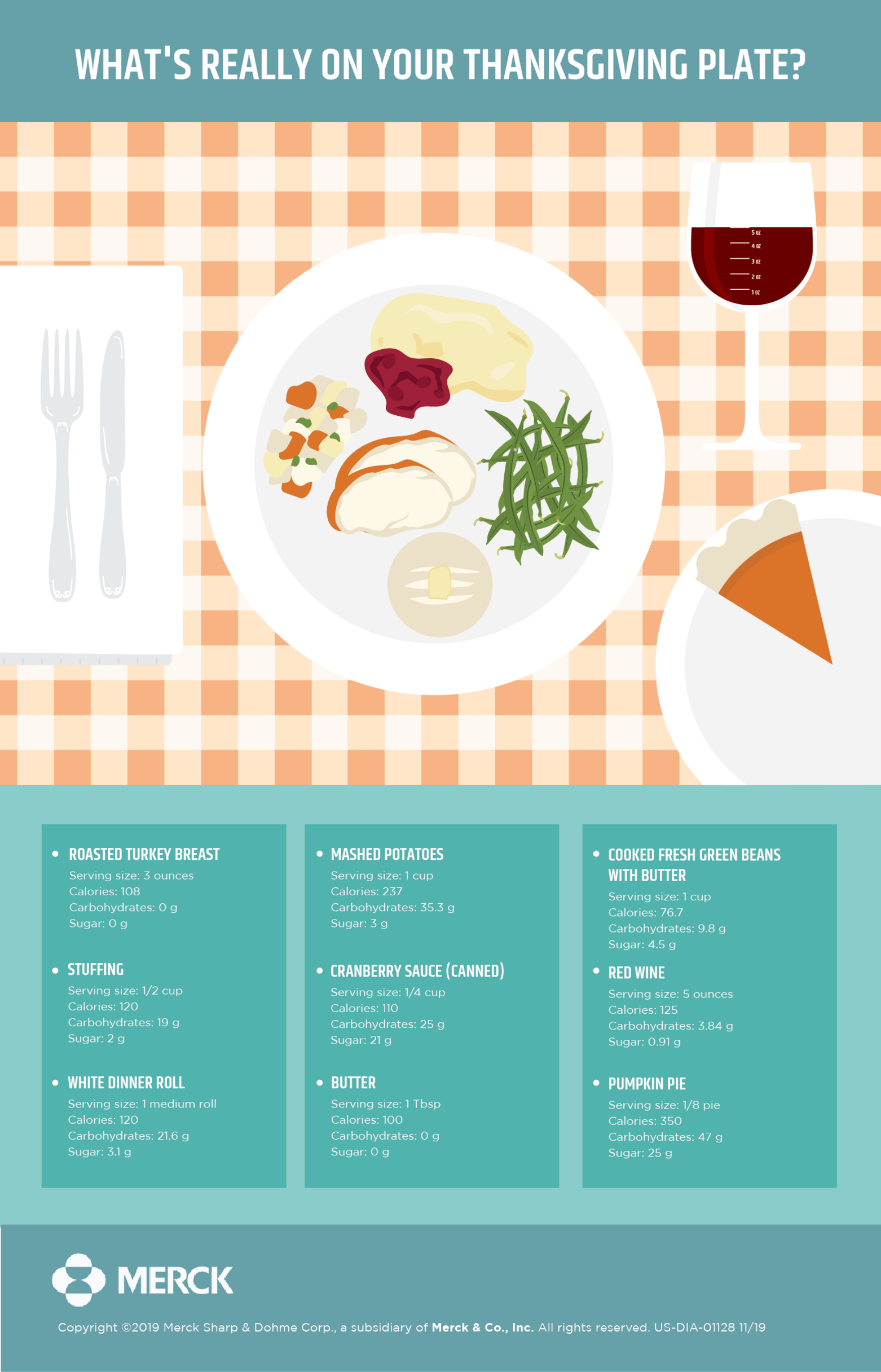 By thinking ahead and knowing the numbers on your plate, you may be able to opt for smaller portions and make healthier choices. You can support your healthy eating choices during Thanksgiving and the rest of the holiday season by staying active, managing stress, and being kind to yourself. Before you know it, January will be here and you can ease out of the holiday season and into small, realistic goals for the year ahead. Sign up for email newsletters from How2Type2.com for support along the way!
US-DIA-01128